I'm not just a writer – I'm a passionate reader. And I've been reviewing books in Australia and overseas for over 20 years, for publications including The Sydney Morning Herald, The Australian, The Australian's Review of Books, The Sydney Review of Books, Meanjin, Southerly and more, including ABC Radio's Double J, where I'm the resident book nerd.
Here are some of my favourite reviews from over the years. Just click on the titles to read more – and hope you find that book you didn't know you were dying to read!
Review of TEX by Tex Perkins with Stuart Coupe for Double J, 9 August 2017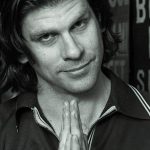 Like its very charismatic author, TEX is rangy and compelling, and  brutally honest about his influences and failings – "I've been a dickhead, fuckwit and arsehole" – which only makes you love him even more.
It's not just a bunch of engaging and memorable rock anecdotes as an incredibly dip-in-to-able series of analects of a very singular philosophy, with reflections on apes, Aussie Rules, parenthood, "the art of eating shit on the road" and, of course, music.
It's a blast: not quite a stubby to the head at a Beasts' gig, but even more fun.
Review of Arundhati Roy's The Ministry of Utmost Happiness for The Australian, 15 July 2017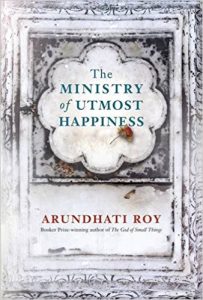 India's life writ large: an almost unswallowable mouthful of sights and sounds and smells and colour, rich casts (and castes) of characters parading outside every train window and on every street. Faced with an idea as enormous and complex as India, the question might be asked: what's the point of fiction when the facts — constantly debated and disputed in a thousand different languages — are so fantastically strange?
Review of Cradle to Stage: Stories from the Mothers Who Rocked and Raised Rock Stars (Hachette) for Double J, 12 May 2017
From Cradle To Stage isn't like other parenting books.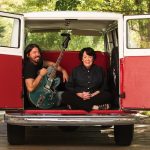 'Mamas, don't let your babies grow up to be cowboys'
So goes the old country song, but what's a mum to do when their baby tells them they're dropping out of school to become a rockstar? And how can you rock-a-bye baby into a rock god or goddess?
It's a question Virginia Hanlon Grohl, school teacher and single mum to modern rock legend Dave Grohl (whom she lovingly still calls "David" throughout), asked herself as she watched her talented, "goofy, sweet, forgetful, charismatic" son achieve unimaginable fame and fortune with Nirvana and the Foo Fighters.
Round up of titles including Please Kill Me: The Uncensored History of Punk (McNeill & McCain), England's Dreaming (Savage) and more for Double J, 16 June 2016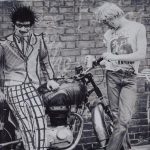 These books take you inside the scenes that have shaped punk throughout the years.
From a holiday in Cambodia to anarchy in the UK, spanning hardcore to straight edge, here are ten of my favourite tomes about one of music's angriest, influential and most articulate movements.
Review of Malcolm Knox's The Wonder Lover (Allen and Unwin) for The Sydney Review of Books, 25 August 2015
Like fables or parables in which a moral is expected, what lesson might this very modern allegory offer – apart from the exhausting dangers of trigamy or the futility of duplicity?