I'm not just a writer – I'm a passionate reader. And I've been reviewing books in Australia and overseas for over 20 years, for publications including The Sydney Morning Herald, The Australian, The Australian's Review of Books, The Sydney Review of Books, Meanjin, Southerly and more, including ABC Radio's Double J, where I'm the resident book nerd.
Here are some of my favourite reviews from over the years. Just click on the titles to read more – and hope you find that book you didn't know you were dying to read!
Review of First Person by Richard Flanagan for The Australian, 7-8 October 2017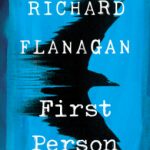 ''Truth is stranger than fiction,'' Mark Twain wrote in Following the Equator, the travelogue that included his visit to Australia. And "Australian history,'' he decided, "does not read like history, but like the most beautiful of lies. … but they are all true, they all happened.''
Fiction and identity have been significant themes of Richard Flanagan's work, with most of his books exploring the blurred borders between history and narrative, the public and the personal, truth and invention.
His third novel, 2001's Gould's Book of Fish, was about a counterfeiter constantly reinventing himself as he wrote a natural history. 2013's Man Booker Prize-winning The Narrow Road to the Deep North drew on his father's experiences on the Burma Railway as it examined the schism between the public figure and the private man.
Review of The Speed of Sound: Breaking the Barriers Between Music and Technology by Thomas Dolby for Double J, 15 August 2017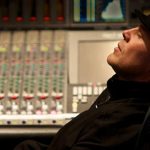 For many of us, Thomas Dolby is one of those exuberant one hit wonders like The Buggles, who burst onto the New Wave synth pop scene and then disappeared into School Disco compilations or round ups of the 80s' best songs.
You might remember his quirky 1982 hit, 'She Blinded Me with Science', which was a chart hit both in the US and Australia, appeared in Breaking Bad and was even covered by the Muppets.
But if you listen closely to other Eighties hits, you'll hear Dolby's then ground-breaking electronic contributions on Foreigner's 'Waiting for a Girl Like You', Def Leppard's huge 1983 album Pyromania, and Dave Stewart's number one cover of Lesley Gore's 1960s classic 'It's My Party'.
And if – like nearly everyone else on Earth in the 90s and 00s – you had an ubiquitous Nokia mobile phone, you'd have heard him every time you turned your phone on. His biggest and most lucrative "hit" was the polyphonic version of the distinctive Nokia signature tune.
Review of TEX by Tex Perkins with Stuart Coupe for Double J, 9 August 2017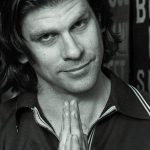 Like its very charismatic author, TEX is rangy and compelling, and  brutally honest about his influences and failings – "I've been a dickhead, fuckwit and arsehole" – which only makes you love him even more.
It's not just a bunch of engaging and memorable rock anecdotes as an incredibly dip-in-to-able series of analects of a very singular philosophy, with reflections on apes, Aussie Rules, parenthood, "the art of eating shit on the road" and, of course, music.
It's a blast: not quite a stubby to the head at a Beasts' gig, but even more fun.
Review of Arundhati Roy's The Ministry of Utmost Happiness for The Australian, 15 July 2017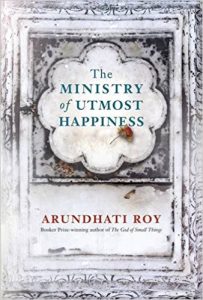 India's life writ large: an almost unswallowable mouthful of sights and sounds and smells and colour, rich casts (and castes) of characters parading outside every train window and on every street. Faced with an idea as enormous and complex as India, the question might be asked: what's the point of fiction when the facts — constantly debated and disputed in a thousand different languages — are so fantastically strange?
Review of Cradle to Stage: Stories from the Mothers Who Rocked and Raised Rock Stars (Hachette) for Double J, 12 May 2017
From Cradle To Stage isn't like other parenting books.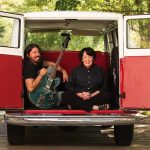 'Mamas, don't let your babies grow up to be cowboys'
So goes the old country song, but what's a mum to do when their baby tells them they're dropping out of school to become a rockstar? And how can you rock-a-bye baby into a rock god or goddess?
It's a question Virginia Hanlon Grohl, school teacher and single mum to modern rock legend Dave Grohl (whom she lovingly still calls "David" throughout), asked herself as she watched her talented, "goofy, sweet, forgetful, charismatic" son achieve unimaginable fame and fortune with Nirvana and the Foo Fighters.
Round up of titles including Please Kill Me: The Uncensored History of Punk (McNeill & McCain), England's Dreaming (Savage) and more for Double J, 16 June 2016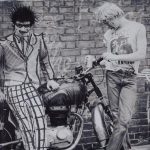 These books take you inside the scenes that have shaped punk throughout the years.
From a holiday in Cambodia to anarchy in the UK, spanning hardcore to straight edge, here are ten of my favourite tomes about one of music's angriest, influential and most articulate movements.
Review of Malcolm Knox's The Wonder Lover (Allen and Unwin) for The Sydney Review of Books, 25 August 2015
Like fables or parables in which a moral is expected, what lesson might this very modern allegory offer – apart from the exhausting dangers of trigamy or the futility of duplicity?
Having judged the NSW Premier's Literary Awards this year, I was thrilled by the diversity and quality of Australian writing, especially Osamah Sami's hilarious, heartbreaking and rawly honest Good Muslim Boy and Robert Hillman's bawdy and hilarious Vera: My Story, which bursts with wit, joie de vivre and incredible stories of survival and bohemia. Presenting You Gotta Read This! on Double J, I've read a surfeit of music books but the best two were Love in Vain: Robert Johnson 1911-1938, a lavishly illustrated graphic novel about the life of bluesman Robert Johnson, and Porcelain by the much-maligned Moby, which was surprisingly good: articulate and affecting, his family story almost out of the pages of a Victorian novel. It's an inspiring account of the struggles of the artist as a young vegan, thrumming with amusing and sobering stories about fame and the famous. Fiction highlights were Han Kang's The Vegetarian — strange, unsettling and brilliantly translated, a visceral dissection of societal mores and female agency; Roanna Gonsalves's The Permanent Resident, a collection of funny, sweet and memorable stories about the trials and tendernesses of the ­immigrant experience; and Irvine Welsh's The Blade Artist, which marks a return to form for the Trainspotting author and an intriguing ­return for one of his most compelling and terrifying characters.
Review of The Blade Artist by Irvine Welsh for The Australian, 30 April 2016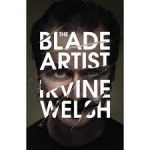 Irvine Welsh exploded into the literary world with his dazzling 1993 debut novel, Trainspotting, a Russian doll of interlinked stories about a debauched, disillusioned crew of heroin-addicted friends in Edinburgh's grim housing schemes.
Thrumming with ravey energy, the cult novel, which spawned a critically acclaimed, hit 1996 film that launched the careers of its stars — most memorably Robert Carlyle as the terrifying psychopath Francis "Franco" Begbie — became part of generation X's collective consciousness and cast a long shadow over its author's subsequent work.
Review of the Neopolitan Novels by Elena Ferrante for The Australian, 5 September 2015

'Bovary c'est moi!'' Gustave Flaubert famously proclaimed in response to the sensational obscenity trial over Madame Bovary, in which he was prosecuted for the novel's "dangerous" realism. Yet although Flaubert insisted that ''nowhere in my book must the author express his emotions or opinions'', his assertion suggests that, just as he is inseparable from Emma Bovary, the novel is inseparable from its author.
Such questions of the distinction between author and novel, fiction and truth lie at the heart of the work of Italian literary sensation Elena Ferrante, of whom Granta editor Annie Meadows has said "if you haven't read Ferrante, it's like not having read Flaubert in 1865''.