Catalogue Essay for The National Biennale, 2017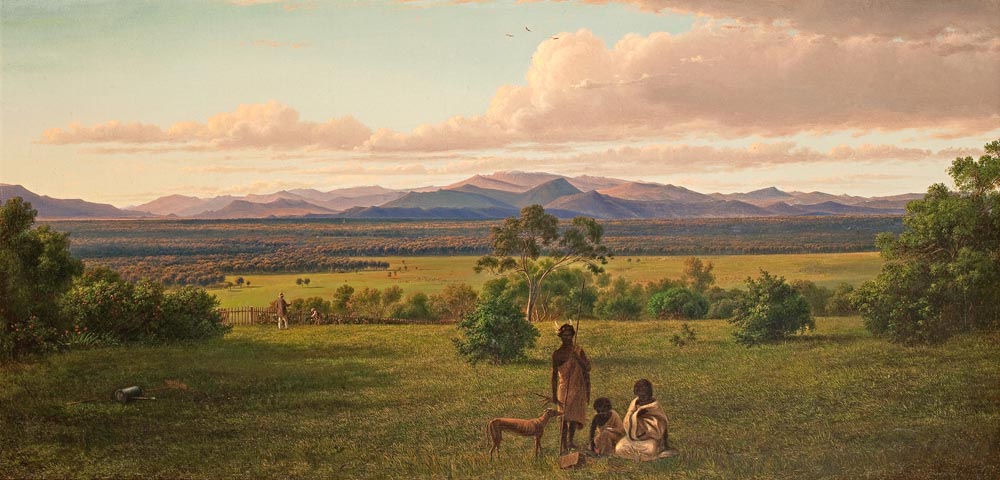 Australia, like its art and its history, is a mythical great work. Not just in the ancient, almost forgotten stories of the Dreaming but in those that followed. Terra nullius. 'Australia for the White Man.' Sovereign borders. Team Australia.
In Your Dreams
Essay for The Simple Act of Reading, ed. Debra Adelaide, Penguin Random House, 2015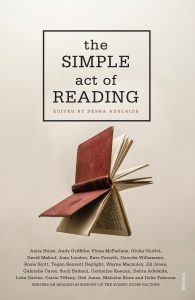 I'd always considered myself a reader as long as I can remember, long before I ever dared admit I was a writer. I was always reading as a child, and I'd read anything: the cereal box over breakfast; the newspaper, wiped of dew; the school bulletin board; whatever my eyes fell on in the library during lunch; the labels on all the medications I had to take; the tattered old gossip magazines in my mother's surgery waiting room while we waited for her to finish the evening consultation – even the medical journals she kept in the staff room.
Notice: The Simple Act of Reading: How a book can save your life and other stories, The Sydney Morning Herald, 6 June 2015
Buy the book here (and support child literacy at the fabulous Sydney Story Factory)!
Essay for Writers' Bloc, 2015
Like lots of writers, I've had more jobs than I've had decent meals. From quitting my job as a CBD stockbroker to working in a Kings Cross sex shop, managing a pub on a mountain on the Isle of Man to training to be a clown, I've done any number of things to subsidise my writing.
Indeed, pretty much every job I've ever had—and been sacked from – I've done so I could keep writing, even if, stockbroking aside, they were necessarily menial and often badly paid, just so I didn't have to think about work when I was really working, writing.
Looking Up
It often occurs to me, wandering foreign streets in faraway cities, how we look up when we're travelling, wondering about those glimpses through open windows, trying to read the signs, feeling the scale of the place we find ourselves, no matter how lost we get.
And, conversely, how, when we live in a place, we soon look down, checking our phones, watching for puddles, not seeing anything around us between where we're going and where we've just been.
But somewhere in between visitation and inhabitation, in that no-man's land between saying we come from a place, or that we live here, we often say we're living there.
Wish You Were Here
What is a community? It's used to describe everything from the monolithic—"the Asian community" or "the business community" or just "the community"—to the diffuse—"ethnic communities" or "local communities" or "online communities"—the word taking on as many different meanings and definitionss as who's speaking and how they look at it.
If there's an "artistic community," who belongs to it? And who does it belong to? Does it even exist, as Margaret Thatcher once famously speculated about society, arguing that 'there is no such thing! … ?
It's a question that Edge of Elsewhere has been grappling with since its inception. As Aaron Seeto asked in the inaugural catalogue:
What does it mean now to be defined as belonging to a community? Who's in, who's out? When we write, who are we writing about? When we think, who are we thinking for? In our stories, what is being related and by whom?
Essay for Verity La, 2011
http://verityla.com/vox-sunil-badami/
Essay for Verity La, 2011
http://verityla.com/from-the-emergency-sunil-badami/
Essay for Verity La, 2011
http://verityla.com/country-and-western-sunil-badami/