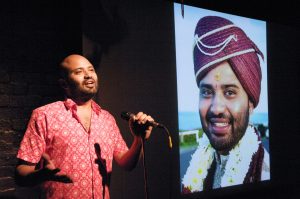 I'm a bon vivant, raconteur and flâneur. I'm also a writer, performer, broadcaster, academic and storyteller.
In fact, from being a trainee circus clown in England to a sous chef in a pub at the foot of a mountain on the Isle of Man, a financial planner in the CBD to managing a Kings Cross adult shop, I've had more strange and varied jobs than I've had haircuts. My mum says I'm "an adequate speller."
I've written for publications including The Sydney Morning Herald, Good Weekend, The Australian, The Monthly, The New Daily, The Australian Literary Review, Australian Gourmet Traveller, Westerly, Southerly, Island and Meanjin. 
My work's been published in Australia and overseas, including in The UTS Writers' Anthology, Goldfish: The Best Writing of the Last Five Years, Best Australian Stories and Best Australian Essays.
I've appeared on stage at the Sydney and Melbourne Writers' Festivals and the Belvoir Street and Griffin Theatres, as well as regularly hosting launches and events, including the Australian Poetry Slam Championships and launching Refugee Week 2017.
I devised, wrote and presented the ABC Local Radio show Sunday Takeaway, and I continue to appear regularly on ABC Local Radio, Radio National, Double J and ABC TV.
After losing the novel I spent 14 years writing, I became the last ever Grand Champion of the long-running Australian quiz show Temptation (formerly Sale of the Century).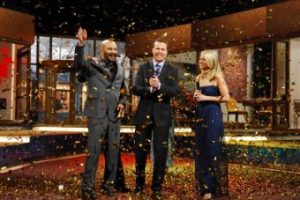 I've now finished that novel, an allergy, and I'm editing it for publication next year.
I've got a BA Hons (Communications) from the University of Technology, Sydney; a Masters in Creative and Life Writing with Distinction (Goldsmiths); and a Doctor of Creative Arts in Creative Writing and Literary Theory from the University of Technology, Sydney.
With a wide range of life experiences around the world, across the media, academia, finance, advertising, branding and more, I bring an extraordinary set of skills, perspectives and contacts to any role – along with my incredible natural curiosity, passion and enthusiasm.
Get in touch using the contact form with your thoughts or ideas. I'd love to hear from you!