I've produced and presented radio and podcasts on community, commercial and public radio across Australia.
I started out co-writing and producing 2SER's popular political gabfest, The Gristle, as well as the occasional redeye shift on FBI Radio.
I devised, wrote and presented the national ABC Local Radio show, Sunday Takeaway, as well as regularly presenting the popular national, statewide and local programs Afternoons, Evenings, Overnights and Weekends.
I was a regular correspondent for the Breakfast and Afternoon shows on Fairfax Radio's 4BC, as well as presenting Afternoons and Evenings in 2015.
I devised, wrote and presented the popular regular segment You Gotta Read This! for Double J's flagship show, Lunch with Myf, and I continue to regularly review musical books as Double J's resident book reviewer.
I was regular correspondent for Radio National's flagship program, Life Matters, producing and presenting a number of reports, including a series on extraordinary Australians who happen to have once been refugees, and the story of how I "got the lot" on Australia's longest-running quiz show.
I continue to make documentaries for Radio National (one of which, Riddle. Mystery. Enigma was nominated for the prestigious Prix Marulič awards in 2016) and continue to be a guest and fill-in host on ABC Local Radio.
Check out more of my work and appearances by clicking on the links!
Digital Literary Panels for the Byron Writers Festival 2020
Not quite radio, but with the Byron Writers Festival going online in 2020, and invited to guest curate a "mini pop-up" festival, I spoke to some of Australia's best writers for the 2020 Festival in August, recording and editing our chats. Check out some of my favourites!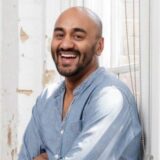 S. Shakthidharan's award-winning play, Counting and Cracking, is a story about Australia as a land of refuge, about Sri Lanka's efforts to remain united, and about reconciliation within families, across countries and generations. Shakthi's latest play, The Jungle and The Sea, was due to open on the day of this interview, but has been put on hold due to Covid-19 restrictions.
In this Conversations from Byron podcast, I talked with Shakthi about what makes an Australian story. We chatted about multiculturalism throughout our nation's long history, and explored themes of family, identity and migration. Shakthi also tells us about his path to playwriting, his love of community arts practice, the realities of making theatre in the time of Covid-19, and we shared our experiences of formidable mums!
On June 4, Federal Police raided the home of Walkley award-winning journalist Annika Smethurst, changing her life forever.
Police claim they were investigating the publication of classified information, her employer called it a 'dangerous act of intimidation', Smethurst believes she was simply doing her job. Smethurst became the accidental poster woman for press freedom as politicians debated the merits of police searching through her underwear drawer.
In On Secrets she discusses the impact this invasion has had on her life, and examines the importance of press freedom.
In this Conversations from Byron podcast, Annika told me about her path to political reporting, and how she approaches questions of confidentiality, national security and truth-telling in her occupation. She tells us about the day her home was raided by the AFP, and how the experience impacted her personal and professional life, as well as its effect on journalism as a whole.
Documentary Feature for Pocketdocs, Radio National, 23 December 2016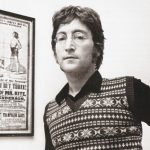 It was 20 years ago today that Sgt Pepper taught the band to play – and it's the 50th anniversary of The Beatles' masterpiece album, Sgt. Pepper's Lonely Hearts Club Band. Of all the iconic songs it boasts, one of the most haunting and evocative has the most incredible story behind it.
Writer and Beatles tragic Sunil Badami went on the trail of the fascinating and talented people (and horses) who have been immortalised in the song. He unearths a connection closer to home than he could have ever imagined.
Documentary Feature for Life Matters, Radio National, 16 December 2016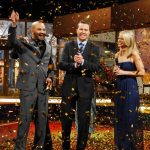 We've all dreamt of winning the lottery. But what about having the brainpower to win a TV quiz show, outright?
Sunil Badami took the plunge as a contestant on Australia's longest running quiz shows.
This is the story of the day he got the lot.
Documentary Feature for Radiotonic, Radio National, 23 December 2016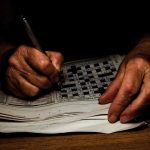 Riddle. Mystery. Enigma. takes you on a journey from the familiar to the unexplored, through the mysterious history of cryptology and coding, and how it affects our lives today. Part radio documentary; part radio code breaking exercise; definite radio goose chase. Plus you get the opportunity to solve our own intriguing secret code, encrypted into the episode.
Yes, this is secret coded radio. Keep your ears open, you don't want to miss anything.
Documentary Feature for Radiotonic, Radio National, 8 May 2015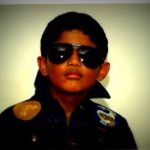 Growing up as one of only three Indian kids at school and struggling to fit in, Sunil Badami was called a lot of things – curry muncher, towel head … and a lot worse. Despite his mother's excellent advice about what to do when being called names, there was one that really got under his skin: his own name. Until he discovered what it really meant.
Documentary Feature for Radiotonic, Radio National, 20 February 2015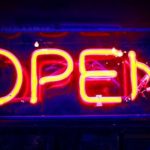 Have you ever found yourself walking past one and wondering what goes on up those lurid stairs, in the shadows behind the glistering lights? While you might have an idea of what kind of person goes into one – the desperate, the debauched, the just plain dirty – what kind of person would work in a sex shop?
It sounds like the perfect job for any young bloke – working in a sex shop in the heart of Sydney's notorious Kings Cross. For young, heartbroken writer Sunil Badami, it promised some good material. But among the strippers and the touts, the hookers and junkies, he also discovered the real meaning of desire.
A regular segment I wrote and presented on ABC Local Radio around NSW in 2014 and 2015. Check out some of my most delicious delicacies by clicking on the title!