I've written for pretty much every major Australian print outlet, including The Sydney Morning Herald, Good Weekend, The Australian, The Monthly, The New Daily, The Australian Literary Review, Australian Gourmet Traveller, The Drum Online (ABC), SBS Online and more.
Here's a selection of some of my work. Just click on any title to read more…
The Weekend Australian Travel and Indulgence, 11 February 2017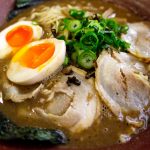 The Japanese rail attendant looks nonplussed when I approach. Few gaijin (foreigners) stop at Kizugawa, a small but growing dormitory suburb on the outskirts of the old imperial city of Kyoto. Most passengers are on their way from Tokyo to Osaka, Kyoto or neighbouring Nara's ancient temples. But I'm on a pilgrimage of another kind and his face breaks into a bright smile when I say the magic word: Muteppou. In Japanese, muteppou means "rash" or "reckless" but for ramen aficionados it means the best noodles for miles.
ABC News Online, 31 January 2017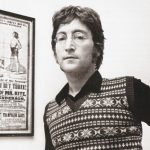 Among the many classics on the Beatles' classic concept album Sgt Pepper's Lonely Hearts Club Band, one of the mos tintriguing and haunting is the dreamy, psychedelic Being for the Benefit of Mr Kite, which promises a "production second to none" on trampolines, with "somersets through hoops and garters and hogsheads of REAL FIRE" and with dancing by a colourful cast of characters, including the talented Mr Kite, the Hendersons and Henry the waltzing horse.
And the story behind the song is even more curious and astonishing.
Good Food, The Sydney Morning Herald, 18 June 2016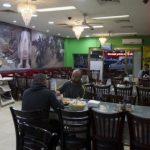 For a twist on the lunchtime sanger, head to Aria Persian Fast Food for traditional Persian sandwiches. Served with salad, mayo and pickles on crusty sesame-studded baguettes, varieties include Persian-style falafel, chicken livers in tomato and onion gravy and bandari, grilled Persian sausage.
Kebab Al-Hojat's luscious, juicy and smoky mixed kebabs are served with freshly made to order Afghan bread, salad, raita and chilli sauce – more than enough to share between two. If you sit with your back to the street, you'd swear you were in Kabul.
The New Daily, 9 July 2014
The streets are awash with drugs, the newspapers cry. According to one observer, cocaine – or 'snow' – is the drug of choice, 'snorted by the rich at parties, by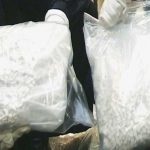 vagrants in alleyways, by mobsters needing a belt of courage before pulling a job, and by prostitutes seeking fortification to get through a Darlinghurst night.'
You could be forgiven for thinking it was just another story on our growing drug problem, with almost daily headlines of record-breaking drug seizures, drug-related violence or sports stars abusing alcohol, prescription drugs and cocaine.
But it's actually from Larry Writer's acclaimed Razor, chronicling the notorious gang wars that afflicted Sydney in the 1920s.
ABC Radio National, 5 November 2015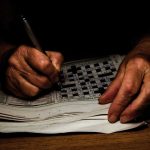 Do you view cryptic crosswords and fiendish sudokus as more difficult than the Enigma code? Don't worry, you're not alone.Sunil Badami looks at the 
historyof puzzles and code breaking, and even gets some practical crossword tips.
It all started with the cryptic crossword.
Confounded by yet another clue, I wondered: was there a code that underpinned cryptic crossword clues that might make it easier to solve them?
Australian Gourmet Traveller, April 2014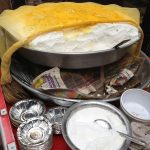 At that moment I look around, and there it is. Daulat ki chaat. It's as white and beautiful as a shining moon in its brass pan, and already half gone. I rush towards the vendor, who appears bemused by my excitement. He spoons the foam into a dona and flicks the garnishes at speed: desiccated coconut, bura (a fine white sugar) and khurchan. It costs just 20 rupees.
The initial taste is buttery, slightly unctuous. Curiously, it's at once airy and dense, the texture somewhere between cappuccino froth and pavlova meringue. The nuts, bura, khoya and khurchan offer a crumbly, almost biscuity grittiness, close to a cheesecake base, with notes of saffron, pistachio and rosewater. I return for a second bowl. The flavour is so delicate, I'm torn between savouring and devouring.
It's beyond anything I had imagined.
The Monthly, February 2014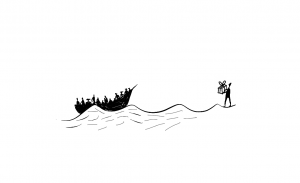 It's an overcast Sunday morning in Sydney's Sutherland Shire, ten days before Christmas. The smiling families who drift into Shirelive Church defy stereotypes offered by "reality" shows like Sylvania Waters and The Shire, not to mention images from real events such asthe 2005 Cronulla riots. Among the predominantly blonde and grey heads, there are large numbers of Islanders, Asians and Africans. Some are dressed in designer labels; others boast a range of tattoos, even the odd Southern Cross.
Among the congregation, and looking like any modern dad in shorts and loafers, is the local federal MP, the immigration minister Scott Morrison. One of his two young daughters is carrying a large parcel.